Suspects recherché pour introduction par effraction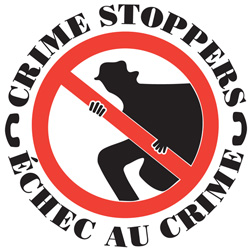 The Ottawa Police Service Break and Enter Unit is investigating a break and entering and is seeking the public's assistance in identifying those responsible.
On July 4, 2020, the two suspects reportedly entered a secure underground garage in the 1500 Riverside Drive block.
See the attached photos;
Anyone with information regarding this matter, or any similar matter, is asked to contact the Ottawa Police Break and Enter Unit at 613-236-1222, ext. 4533. If you have any information about this or any other criminal matter, call Crime Stoppers toll free at 1-800-222-8477. Remember, Crime Stoppers does not have call display, communications are not recorded, and there is no need to testify in court. If your information supports an arrest or charge, you may be eligible for a maximum cash reward of $ 2,000 through Crime Stoppers.